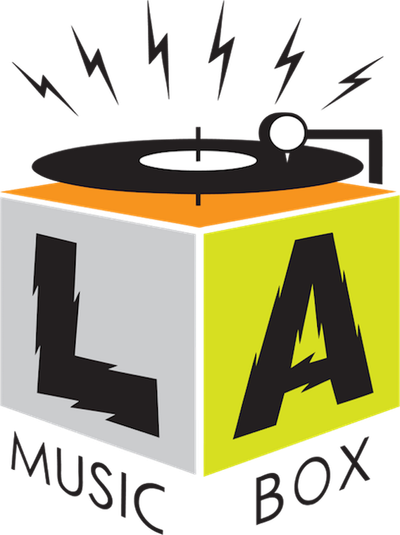 Born in Tijuana, Mexico, singer/songwriter Leticia Ascencio's passion has always been music and the message it possesses.
Her first professional break came in 1994, headlining the Mercury Records soundtrack for the urban success "Mi Vida Loca". With the original bad boys of Chicano rap, "Lighter Shade Of Brown", her two singles featured on the soundtrack were a cover of the Honey Cones, "Girls, It Ain't Easy" (featuring Robert "ODM" Gutierrez) and Malo's gorgeous "Suavecito", produced by Jerry Brown, which is still heard every Sunday on the Art Laboe Show. These songs made her an instant favorite amongst Latinos. That same year, Leticia was featured in the Sony Records soundtrack to the hit movie "I Like It Like That", with John Seda. This time Leticia would be a co-writer on the song "BLACKOUT" produced by Robert "ODM" Gutierrez.
In the summer of 1997, Leticia would introduce her project, VIENNA, to the #1 dance DJ in Los Angeles, Richard Humpty Vission. That same year Scotti Bros. Records was looking for their first single for their newly signed artist "Artie the One Man Party, which was being produced by Vission and Lorimer. She set the clubs on fire with her self-penned Top 10 Billboard dance hit "Mami" which would get played non-stop on L.A.'s #1Underground Power Tools show, as well as 103.1 Groove Radio.
In 2001 television came knocking on her door, Leticia penned 2 original songs that would be included on TV's first "reality" show for Eden's Crush top 5 album "Popstars", which earned the songstress her first gold record on David Foster's label, 143 Records.
In late 2013 Leticia found herself once again on a popular reality TV show, The Real Housewifes of Orange Countly where she was brought in to write the engagement song for Gretchen Rossi. In additional to writing the song, Leticia appeared in two episodes of the popular show.
Leticia has continues to make musical contributions to many top artists including Daniella Romo (BMG), Puerto Rican Power (Sony Discos Music), Lina (Hidden Beach Records), Nobody's Angel (Hollywood Records, Rigo Luna (Machete/Universal Records) and more. 2014 release will include Jessica Sutta – "Daddy's Little Girl" Citrusonic, Kat Deluna – "Surrender" and Beyond the Night" Cape Town/Universal, Nuria Swan – "After Hours" Roster Music and Xonia – "Discrete" Universal.
She has worked with Top producers and songwriters such as Oji Pierce, Jon St. James, Jeeve Ducornet, Javier Ceja, Richard Vission, Chico Bennett, Vito & Neeley of the Co-Stars, Claudia Brandt, Scoop DeVille, John Mulchaey, Del Pearson, Mark Nubar, Rudy Maya, Robert (ODM) Gutierrez, Andrew Lane, Guarav Dayal, Greig Watts, Kriss Raize, Cesar Peralta, Alex Geringas, Shasha Farhadian, Richard Harris, Erik Lidbom, Jussie Nikula, Joshua Dobbie, Gilde Flores, Robert Koch and DaBeatFreaks.
Leticia's music has remained a staple on many worldwide popular syndicated television shows like Tyra Banks' America's Next Top Model, Doll House, Six Feet Under, The Shield, Resurrection Blvd., Groomsmen, Jeremiah, All About Us, Victoria Beckham Coming To America - UK, Strong Medicine, The Real Wife's of Orange County, Bad Girls Club and many, many more.